ARF Trooper: A Base 327 Short is the sixteenth episode of the Base 327 series. In it, ARF goes crazy when people start calling him Arfy, and is soon sent to Obedience School to keep him from shooting anybody. This film is a version of legobasebro's video Base 327 Contest Entry ARF Trooper. His film was entered in a Base 327 contest hosted by the creators of the series, and first prize was an official Base 327 remake of their entry. This short was released on August 3, 2011.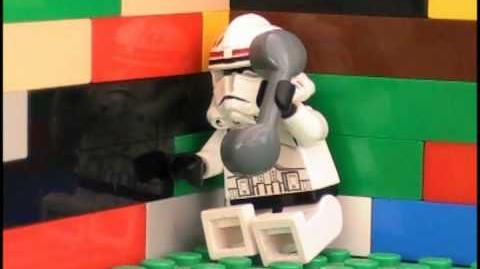 Background information
Edit
This is the first (and only) appearance of Base 326.
Ad blocker interference detected!
Wikia is a free-to-use site that makes money from advertising. We have a modified experience for viewers using ad blockers

Wikia is not accessible if you've made further modifications. Remove the custom ad blocker rule(s) and the page will load as expected.