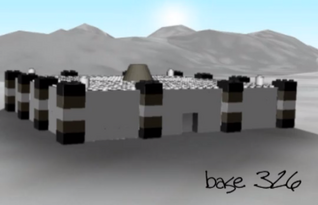 Base 326 is a base neighboring Base 327. It appears in ARF Trooper: A Base 327 Short, where Fox is telling jokes to a few other clones and is mentioned in Imperial Base 327.
Base 326 has also been made into another show as well. It has been made many times but one that was the most accurate was Base 326 by santijedi.
Ad blocker interference detected!
Wikia is a free-to-use site that makes money from advertising. We have a modified experience for viewers using ad blockers

Wikia is not accessible if you've made further modifications. Remove the custom ad blocker rule(s) and the page will load as expected.