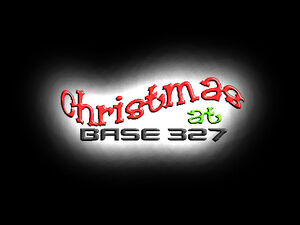 Christmas at Base 327 was the first Base 327 film ever made by TaylorPlaceProductions. In it, Santa Claus arrives at Base 327 to ask the clones what they want for Christmas, but the party gets interrupted when General Grievous sneaks into their base to eliminate Father Christmas. When it was released to YouTube on December 10, 2009, it's length was 4 minutes and 18 seconds long.
Background information
Edit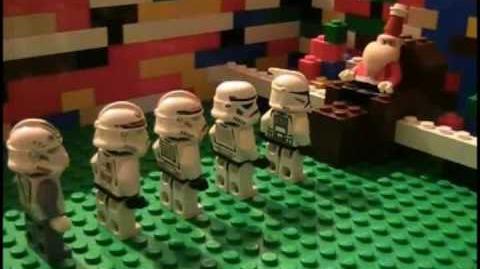 The film was made in 2009 for a local stop-motion talent show. However, it was not allowed to be shown because of scenes that were considered too violent for younger children. Still, it was uploaded to YouTube soon after and quickly became very popular.
Originally, Santa was going to Force-push Grievous into the wall, then run over and stab him in the heart, killing him. This ending was rewritten to be more humorous and kid-friendly, ironically.
This episode was one of the only episodes which have gotten a sequel, Christmas at Base 327 4, where Grievous and his master take revenge on Santa Clause for all the mayhem in the past.
Ad blocker interference detected!
Wikia is a free-to-use site that makes money from advertising. We have a modified experience for viewers using ad blockers

Wikia is not accessible if you've made further modifications. Remove the custom ad blocker rule(s) and the page will load as expected.