Happy Valentine's Day! is the fourth episode of the Base 327 series. This is the first appearance of the Snowtrooper and his "love" for Fox. He tries to give Fox flowers, who hits him with the butt of his rifle. Also, some droids and a crazy magnaguard from an unknown base wish everyone a happy Valentine's Day. This episode was released on February 14, 2010.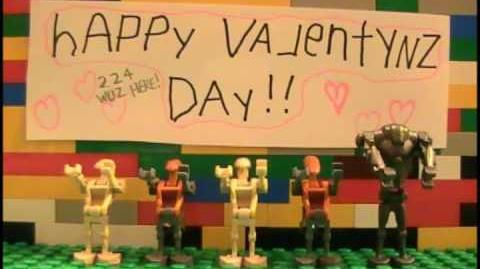 Ad blocker interference detected!
Wikia is a free-to-use site that makes money from advertising. We have a modified experience for viewers using ad blockers

Wikia is not accessible if you've made further modifications. Remove the custom ad blocker rule(s) and the page will load as expected.