Red Squadron Goes to the Movies is the fifteenth episode in the Base 327 series. A fire erupts in the mess hall while Red Squadron goes to see the movie The Dark Trooper. It was released to YouTube on June 25, 2011.The Cook sadly didn't make it out of the fire and was incenterated in the mess hall.Rico like usual was scared by the movie, while Fox thought it was a waste of time.The movie the Dark trooper was based off the move the Dark Knight.In the end Fox was talking and he said a part of the dark trooper just backwards when they were heading back.
Minor Apperances
Edit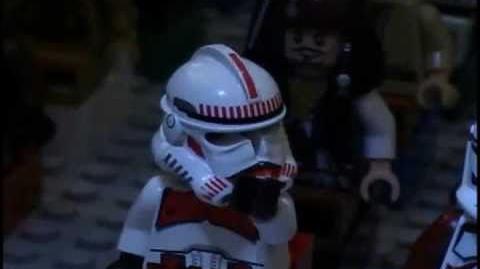 Ad blocker interference detected!
Wikia is a free-to-use site that makes money from advertising. We have a modified experience for viewers using ad blockers

Wikia is not accessible if you've made further modifications. Remove the custom ad blocker rule(s) and the page will load as expected.