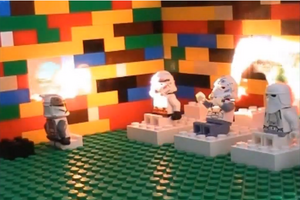 Sleepy, sometimes known as the Sleeping Clone appears in most of the
Base 327 videos
.
He can be seen in
Christmas at Base 327
in the line to meet Santa, and in
Base 327: The New Guy
, welcoming the new guy to
the Base
. He is the clone sleeping on the hologram projector in the
second Christmas episode
, and in the
latest Christmas episode
. He only wakes up for very special occasions, such as Christmas or when a New Guy arrives at the base.
==Appearance's==
Ad blocker interference detected!
Wikia is a free-to-use site that makes money from advertising. We have a modified experience for viewers using ad blockers

Wikia is not accessible if you've made further modifications. Remove the custom ad blocker rule(s) and the page will load as expected.