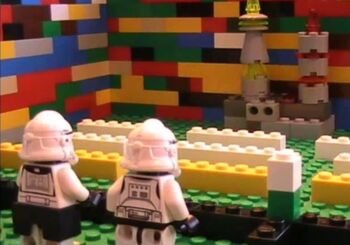 As its name suggests, The Shooting Gallery is the shooting gallery in Base 327. For unknown reasons, the power generator is in it, right behind the targets. This proved to be a bad idea when, during the Wrong New Guy's tour, a clone hit it and caused an explosion. The gallery was known to use B1 and B2 battle droids and IG assassin droids. These droids are capable of returning fire.
Appearances
Edit
Ad blocker interference detected!
Wikia is a free-to-use site that makes money from advertising. We have a modified experience for viewers using ad blockers

Wikia is not accessible if you've made further modifications. Remove the custom ad blocker rule(s) and the page will load as expected.